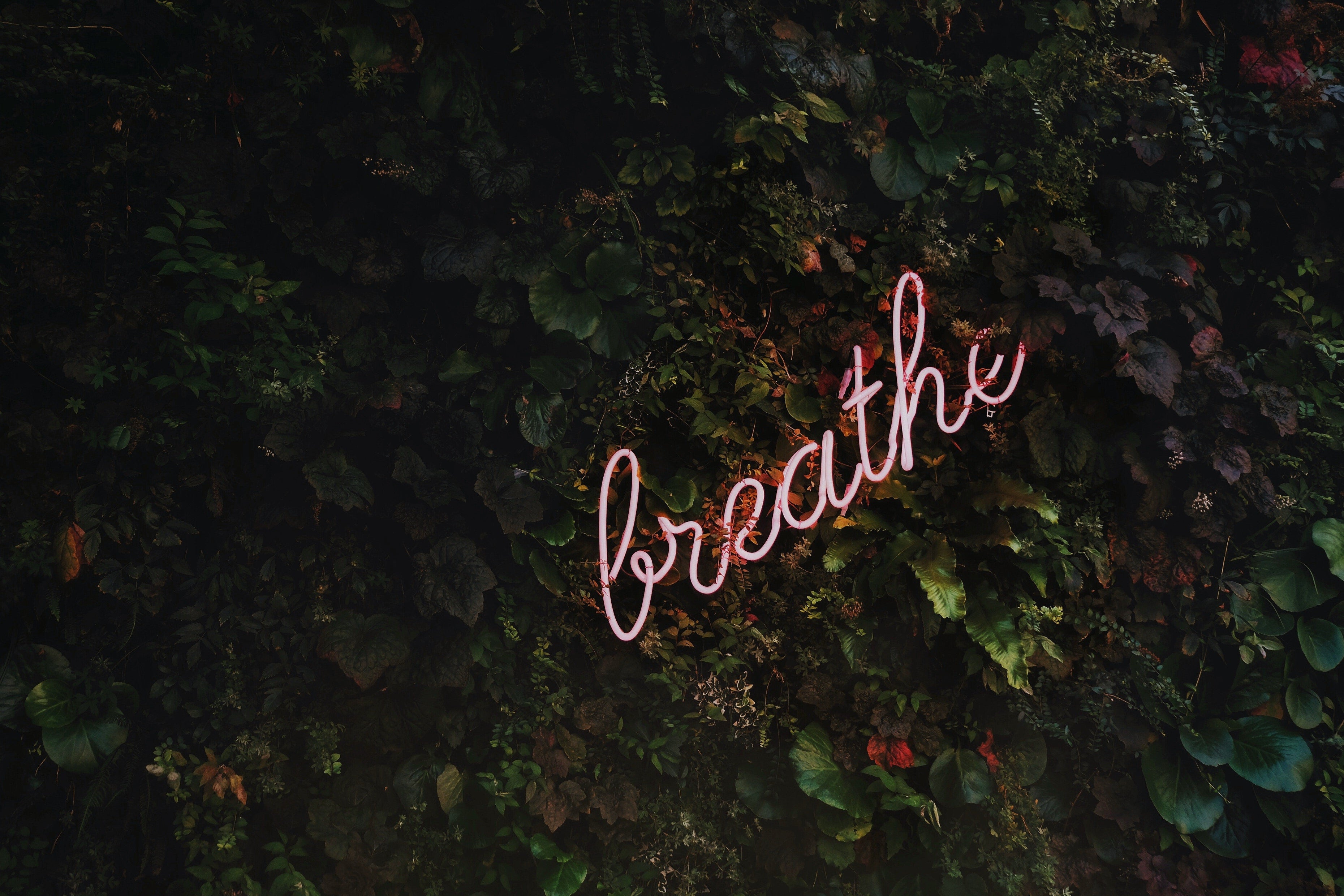 Tesa's Thoughts: Learn from my skincare mistakes
Tesa Johnson Ferrell Jones is the founder of Akasha Be Well Skincare. Veteran. Entrepreneur. Mama. Knowledge seeker. Bio-nerd.
 Hey Loves!
First things first, your face is not a sink drain or the inside of an oven. It doesn't require jackhammer level treatment but gentle love and care. I say this because I've been there and done that and learned a few things.
Follow me...
For years, I couldn't really tell what my skin type was because I treated my skin without much care. As a teen, my skin was normal with few issues or breakouts. I used a regular foaming cleanser to wash, sometimes a toner, and didn't give much thought to moisturizing. I actually used body lotion on my face. (Yikes!) Later in my 20s, my skin drastically changed. After giving birth to my second son, issues with my skin avalanched. I began to suffer from cystic acne, clusters of small painful, red bumps, and blackheads galore. I didn't know exactly what was causing these issues I only knew they had to be banished. So, I took up arms. I used every type of cleanser, cleansing program (Proactiv, I'm looking at you), and mask I could find that promised results, immediate or otherwise. This process soon proved to be problematic in ways I couldn't fathom at the time.
I hadn't developed a proper skincare regimen and it showed. Hey, you don't know what you don't know, right? I became a self-professed "product junkie". While using these products, I endured allergic reactions, very dry skin, hyperpigmentation, rebound oiliness, peeling, redness, irritation, etc. I have experienced severe scarring and persistent melasma. My issues became so bad that it began to affect my self-esteem severely. I remember feeling so ashamed that I could hardly look at myself in the mirror. I didn't like my reflection and didn't see a way to fix it. Although I had developed a minimal kind of regimen by my late twenties, I look back at it and cringe. I had convinced myself I had oily skin and it was the cause of my acne which needed to be eradicated by any means necessary. My process was so harsh, and I have no doubt it caused many unnecessary issues. Let me clarify what I mean.
Every day, I would do the following:
Step one: gather all the things, to include: Cleanser 1 (gel or foaming), cleanser 2 (African black soap, way too harsh for me. More on this later.), a 'tough on oil' toner, facial scrub, clay mask (to soak up more oil and remove blackheads), a peeling mask (bc why not?), a hydrating mask (bc face is now super dry), and an oil free water-based moisturizer (bc oily skin, remember). Cleansing tools: Clarisonic brush, manual facial brush, and konjac sponge.
I didn't give much credence to proper hydration and moisturization. Also, SPF protection? On this face? Yeah, right. At the time, I felt that a dry, matte face was better for me. Never mind what the dry patches screamed at me, I kept at it. There was a period in which I incorporated oil cleansing with coconut oil which resulted in hilarity, but I learned and have benefitted from this foray. More about this later.
Step two: get to work!
My 20s Routine
AM
Wet face and wash with Cleanser 1 and Clairsonic brush
St. Ives Apricot Facial scrub
Cleanse with Cleanser 2 using manual face brush
Use toner with cotton ball. Repeat.
Go on about day.
PM
Wet face and wash with Cleanser 1 and Clairsonic brush.
St. Ives Apricot Facial scrub
Cleanse with Cleanser 2 using manual face brush.
Use toner with cotton ball. Repeat.
Apply clay mask to remove oils and impurities.
Apply cucumber peeling mask.
Apply hydrating mask, if time allows.
Apply moisturizer, if needed.
Go to sleep.
Weekly (after toner) usually 3-4 times per week
Apply clay mask to remove oils and impurities.
Apply cucumber peeling mask.
Apply hydrating mask.
Apply moisturizer, if needed.
As I reflect on this harsh routine, I remember there wasn't any ritual or joy about it. I viewed it as purely utilitarian and my skin showed. Yes, my face was clean, however, it was oily with dry spots with various blemishes in stages of healing. I suffered hyperpigmentation as a result and after giving birth to my third son, melasma. My face was visibly darker than my chest. It looked like it belonged to someone else and I felt terrible. I remember days of completely this routine in low to no light just, so I wouldn't have to look at myself.
When I had had enough, I decided to investigate ways to overhaul and fix my process. I had done some heavy-duty work on myself internally and spiritually and wanted the outside to reflect it as well. I sought the advice of a good friend who's an esthetician. I, tearfully, told her of my years of skin abuse and issues. She listened intently and reassured me all was not lost. She told me what I needed to do and recommended a direct course of action. She told me I may not have oily skin but through my harsh practices have exacerbated it. I also learned I have sensitive skin which was no surprise to me. My delicate face was literally in her hands. Through this time, I began to research cosmetic ingredients and what was in the products I was using. I learned of many (so many) harsh and carcinogenic ingredients that my head exploded. I was putting these on my face? Wow!
I have combination, sensitive skin and finding natural and effective products proved to be a challenge. Through my research, I found few I felt would work for me. After using one line as a trial, my skin reacted very badly. It broke out with red, raised, extremely painful, pus-filled bumps. It was itchy and burned. It was a severe allergic reaction. It was during the healing period from this, I decided to start Akasha Be Well Skincare. I felt that great skincare should take effectively care of your skin, be as natural as possible, use high-quality ingredients, be sustainable, and increase overall wellness. You should feel good about the skin you're in and radiate joy.
What is going on with my skin now?
Hey! I'm so glad you asked! Sis, my skin is RADIANT! Want to know how and why? I got you!
Remember my foray into oil cleansing? When I initially tried it, I used coconut oil. Bad idea. My face hates coconut oil. It decided to show me by producing deep cystic and persistent acne. Didn't take me long to stop this practice. Coconut oil is comedogenic meaning it clogs pores leading to the formation of acne and blackheads (!) I spoke with my esthetician friend and she all but screamed for me to stop any oil cleansing. Well, I stopped oil cleansing with coconut oil but tried other oils both singularly and mixed into specific formulations. With many trials, I settled on a great combination which yielded great results. Since I've added this to my new routine, I've seen awesome results to include better hydration, smaller pores, clearer skin, and oil balance. See the change with my current routine and notice the difference.
My Current Routine
AM
Cleanse with Purifying Enzyme Cleanser for 2 minutes. Rinse well. Gently blot dry.
Apply Essential Hydrating Mist.
Apply Black Tea Youth Serum
Apply an eye cream
Apply Radiance Moisturizer
Apply 1 drop Resham Oil Serum. Press into skin gently.
Use Jade Roller to increase circulation and decrease puffiness.
Apply SPF
Apply Nourishing Lip Balm.
Smile and wink! Hey Gorgeous! ;)
PM
Apply Oil Cleanser to dry skin and massage for 2-3 minutes.
Remove oil with very warm washcloth.
Apply Essential Hydrating Mist
Multi mask for 20 minutes. Rinse well and blot dry gently. (see below)
Apply Black Tea Youth Serum
Apply eye cream
Apply Radiance Moisturizer
Apply 2 drops Resham Facial Oil. Pat into skin gently.
Use Rose Quartz Gua Sha
Apply Nourishing Lip Balm.
Smile and wink! ;)
Get restful sleep.
Weekly (after toner) usually 1-2 times per week
Exfoliate with facial scrub
Multi-mask with Purifying Dry Mask and Detoxifying Charcoal Mask to refine pores, control oil, remove impurities, and nourish skin.
As you can see, the routine has changed. I use oils properly and increased the hydration and moisture factor significantly and my face is all the better for it. Although my routine seems like a lot of steps, aside from the masking, it takes me less than 10 minutes to complete. I wanted to create an effective routine that didn't take a lot of time to finish. Through trial and error, I refined it to what you see above and I'm happy with it. It yielded the results I was looking for.
The best thing now? I look at myself in the mirror. Full lights on and I love what I see. My skin exudes a radiant glow both from within and out. Most of the hyperpigmentation and melasma have faded, I haven't experienced any acne breakout in almost two years (hormonal and otherwise), and my self esteem is soaring! I like who I see. I'm happy with this process and have learned so much about myself, skincare, and wellness.
Bottom line...
I encourage you to conduct your own research and develop a proper routine that works for you. Ensure it works to support your overall wellness and is something you are willing to maintain. Remember to always treat your skin as the jewel it is: gently, with care, and love. Understand it takes some time to see results when trying new products and routines, please be patient. Be encouraged and don't be afraid to ask questions or seek assistance in your quest for proper balance in your skincare.
I love and see the light in you.
Tesa E.J.